UMG Dallas 2015 Recap
Posted on July 21, 2015 by Bardo
 
 
TLDR: vVv performed better than predicted, but it didn't come easy.
 
The weekend started off with close matches against ISO (lost 2-3) and TK (lost 2-3 going all the way to round 11 on map 5). The team rallied through the losers bracket winning four straight matches against Relasped, Optic Nation, XGN, and Rod Squad.
 
The team then dropped a tough match to TCM 3-1 resulting in vVv to be the ONLY non-pro-league team to finish in the top 8. The team really learned how to play together and overcame adversity to finish with an unexpected T8 finished after an 0-4 start to the weekend. 
 
The community in attendance was awesome and included TipoBajito, Saturn, Starman, Pherzghul, RobZ, LordJerith, Bardo, Shadow & Koala. Over the weekend, we all got to spend some quality time and learn a few new things about each other. 
 
To start, we found out Lordjerith does not like sodium in his water. Who even knew there was water with sodium in it in the first place? He also gets a little grumpy if he doesn't have water in his room when he wakes up in the morning. You also have to make sure he has a bottle of Grey Goose and Kahlua, because he only drinks Black Russians and is very particular about his fluids. 
 
Following our push-up competition between Saturn and Starman we found out that a drunk Starman can do about 30 push-ups. Not going to lie, I was pretty impressed.
 
To add to the fun, Lordjerith gave a little quiz to Rob and TipoBajito, asking them "what's a mushroom stamp?". Rob, of course, just had a blank face having no idea what it was. TipoBajito decided that Bardo was the definition of a mushroom stamp, so there's some knowledge for you. 
 
We also found out the COD team's love for bananas, especially John. The team went through two cases of water and 20 bananas just on Friday alone. Overall, it was a great time and through all the games and fun time we even found time to have a nice Ribeye steak dinner Saturday night, which I personally enjoyed. Also, don't fuck around with LordJeriths dinner reservations. The host didn't answer the phone when he was trying to make the reservations, and he will complain to the front desk and get $141 worth of room service comped.  
 
We also made some internal changes during the event. Saturn will be stepping down as our Social Media manager and will be running HotS in-houses and other HotS events. Bardo will be attending events and will be the event manager. 
 
Our next major event will be UMG DC on September 4th-6th. Please, if you're in the area, come out and enjoy some quality time with other community members. Even if you're not a fan of COD, it's a great time to meet other people and root for our team. 
 
I would like personally thank the community members and staff that attended the event as well as everyone at home that watched to cheer our team this weekend. A special shout out to vVv SugarBear & vVv NaturaL for helping with the coverage post, vVv Pherzghul for the amazing banner he created, and to vVv Koala for taking pictures.
For further discussion please click here to visit the thread on our forums.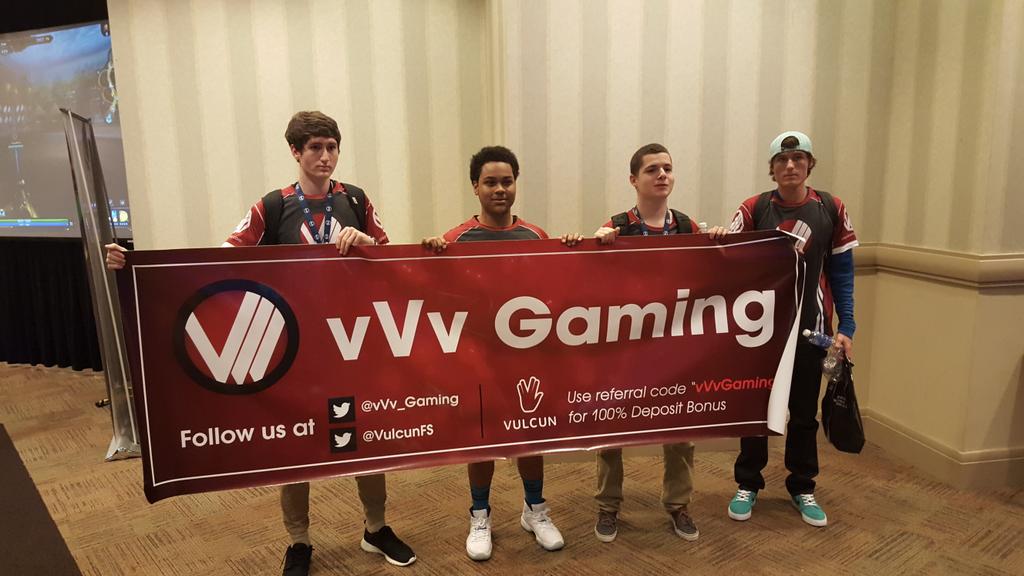 Match by match results: http://www.vvv-gaming.com/forum/topic/71773-umg-dallas-coverage/